Welcome to the Bazaar!
You are not currently logged in. A limited number of items will be available till you
create an account
.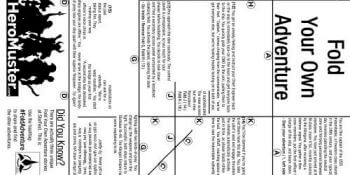 Fold Your Own Adventure
Print it, fold it, go on an adventure! Three different adventures available based on Black Widow, Indiana Jones, and Star Trek TNG.
Choose Your Adventure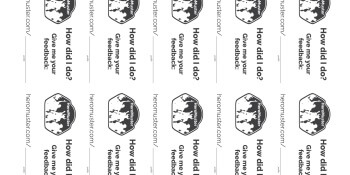 HeroMuster Business Cards (PDF)
Print (B&W) and cut at home or use Avery 5871 (or equivalent) business card stock, then give them to your players.
Download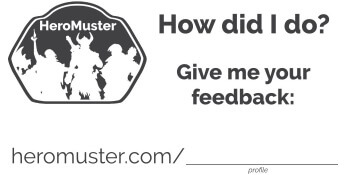 HeroMuster Business Cards
Twenty (20) professionally printed cards mailed to you; give them to new players after a session as a reminder to give you feedback.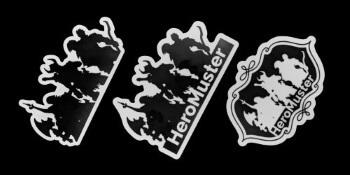 HeroMuster Sticker Pack
At least three (3) different stickers, one (1) magnet, and a few business cards, all in one little envelope!
Five Senses: Free Adventure
A one-shot adventure that uses a variety of props and adventure design to engage all five of your player's senses.
View Adventure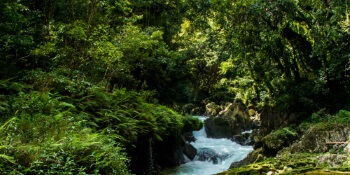 The Rod of Life: Free Adventure
A one-shot adventure for 5th edition, Savage Worlds, or Open Legend. The party is caught in a magical time loop.
View Adventure